HERMU presents at 41st Annual AHES Conference, Melbourne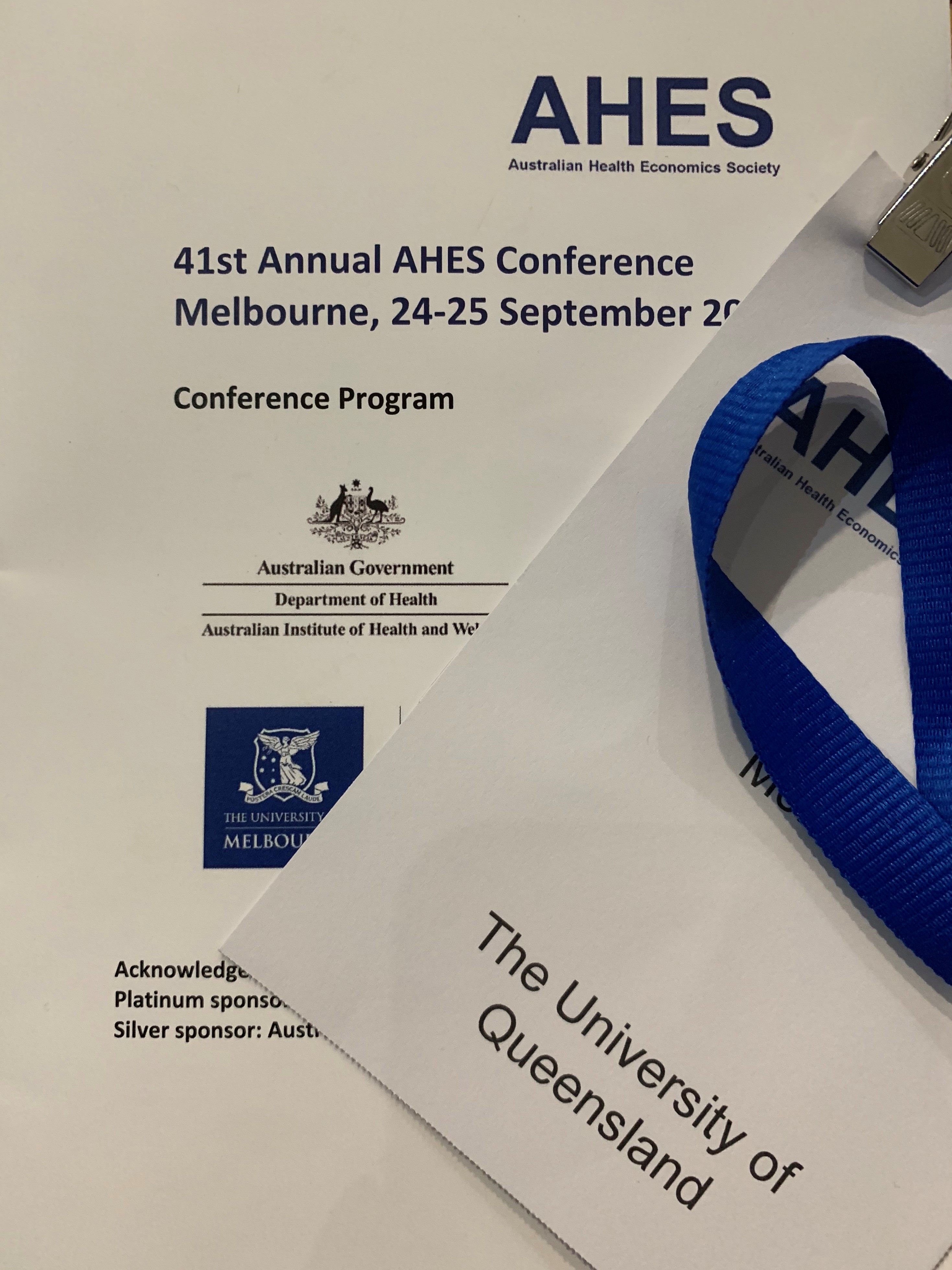 A/Prof Tracy Comans, Dr Kim-Huong Nguyen, Alice Tran and Nicole Moretto from UQ's Health Economics Research & Modelling Unit recently presented at the 41st Annual Australian Health Economics Society (AHES) Conference held in Melbourne.
A/Prof Tracy Comans presented on the patterns of morbidity and co-morbidities and impact on quality of life using the EQ-5D-5L in an Australian population. Dr Kim-Huong Nguyen presented on comparing dementia-specific quality of life preferences between people with dementia, carers and older Australians. Alice Tran presented on the validation of a dementia-specific preference-based instrument developed with an Australian population. Nicole Moretto presented a cost analysis of an intergenerational care program.
It was a great opportunity to catch up with our colleagues from across Australia. A/Prof Tracy Comans is the conference organiser for the next AHES conference in 2020, which is set to be held in Queensland.