HERMU nominated for a UQ Faculty of Medicine Excellence Award
UQ's Health Economics Research & Modelling team were nominated for the Collaborators of the Year Team Award at the 2018 University of Queensland's Faculty of Medicine Excellence Awards.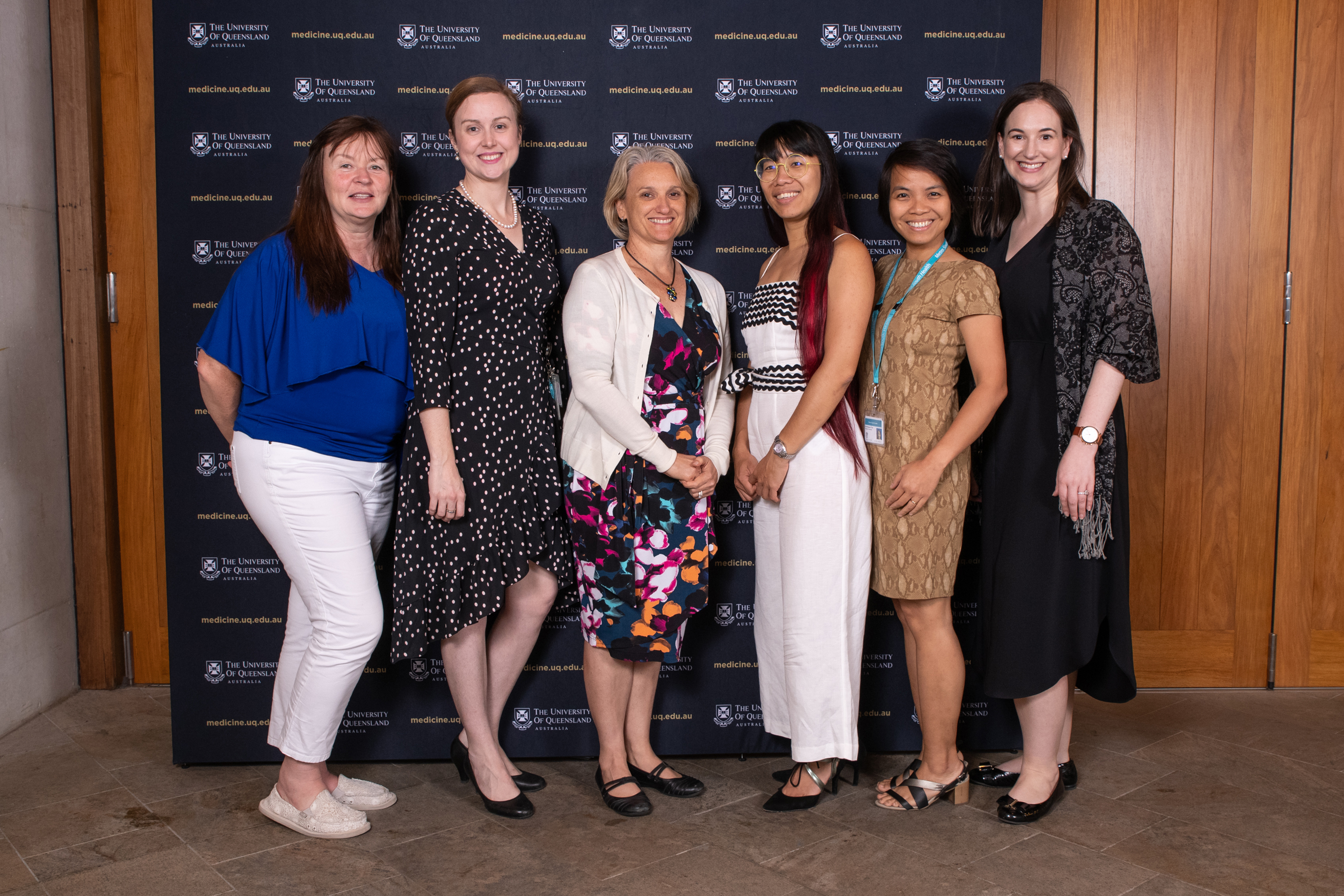 The award recognises teams who have embraced and demonstrated collaboration that has led to significant and impactful change and success for the Faculty.
The team comprises three academic staff including lead health economist A/Prof Tracy Comans and health economics research fellows Dr Kim-Huong Nguyen and Dr Centaine Snoswell. The team includes project officers and research assistants (Alyssa Welch, Nicole Moretto, Katy Wyles, Erin Pitt) and HDR students (Megan McStea and Alice Tran).
The Health Economics Research & Modelling Unit is one of a select few university centres within Australia with specialist health economics expertise. This self-funded unit has a unique focus on pragmatic, policy-relevant applied research.
The team of researchers and students has developed an extensive network of collaborators and partnerships both within UQ and externally. They have forged strong collaborations with industry partners, Australia's top universities, leading international research institutions, and hospital and health services across Queensland.
---