Telehealth experts from the Centre for Online Health (COH) have helped with the launch of the 2021 State of Telehealth Summit – by presenting the opening session on telehealth. 
The COH telehealth expert panel included Professor Anthony Smith, Associate Professor Liam Caffery, Dr Annie Banbury and Dr Helen Haydon. The telehealth expert panel started with a keynote presentation by COH Director, Professor Anthony Smith, on the state of telehealth around Australia and factors influencing the sustainability of telehealth services in the health sector.  The panel discussion addressed key questions related to the use of telehealth in clinical practice; such as patient safety; how to use telehealth to deliver group services; common telehealth myths; factors related to choice of technology and 'fit for purpose' applications; and the importance of training, education and evaluation. The session resulted in some excellent questions from the audience and an interactive discussion between the panellists.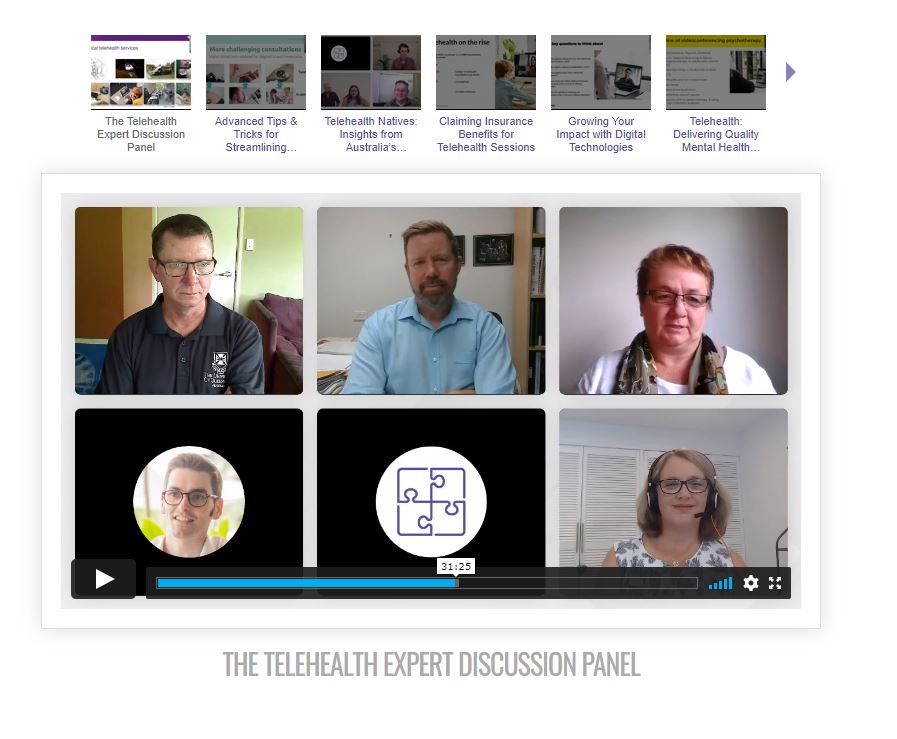 The COH was able to provide practical telehealth advice, by sharing more than 20 years' experience.  A range of useful telehealth resources were also promoted - including links to key telehealth publications, telehealth quick guides, MBS telehealth activity reports and media stories related to the use of telehealth during the COVID-19 pandemic.
The Summit was led by the Mental Health Academy and COVIU - on Saturday 6 and Sunday 7 February, 2021.