Digital Health Grand Rounds: Australia's Healthcare Future Needs a Digitally Capable Workforce
24 October 2023

12:30pm

–

1:30pm
Presented by UQ's Queensland Digital Health Centre and Metro North Health's Queensland Digital Academy
Digital health technologies are a proposed solution to improve healthcare delivery and reduce pressures on the healthcare system, but these technologies are new to much of the health workforce. In this Digital Health Education presentation, Samantha will be discussing her co-authored paper 'The typing is on the wall: Australia's healthcare future needs a digitally capable workforce'. 
Speaker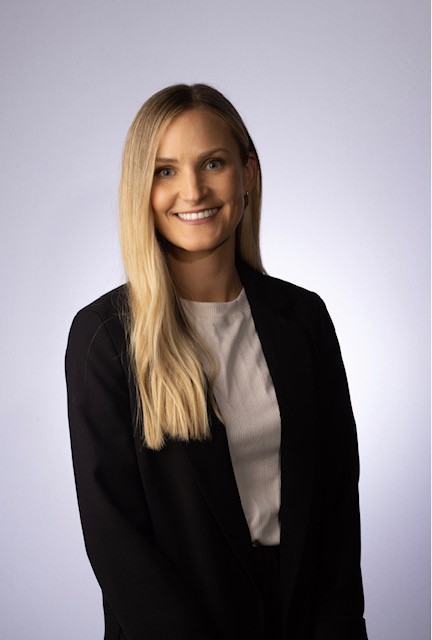 Samantha Robertson
I am a Senior Clinical Dietitian at the Sunshine Coast Hospital and Health Service (SCHHS) and PhD Candidate at the University of Queensland (UQ). My clinical specialty is acute stroke, while my research area lies in the innovative field of digital health and clinical informatics. My PhD research focuses on the implementation and evaluation of an Electronic Medical Record enhancement in acute stroke care and the effect of digital innovations on interprofessional practice. I collaborate with the Queensland Digital Health Centre (QDHeC) as a research assistant and am a Digital Health CRC emerging leader and scholarship recipient. I aspire to further influence the digital health landscape by leveraging implementation science to facilitate integration of digital technologies into clinical practice and advancing digital workforce capability.
About Queensland Digital Health Education Series
Queensland Digital Health Education series
UQ's Queensland Digital Health Centre and Metro North's Queensland Digital Academy co-present the Queensland Digital Health Education series to bring clinicians, academics and researchers together to hear up-and-coming innovations and applications of informatics in healthcare.
The sessions inform and update participants on the latest developments in research and how health informatics is translating to inform and directly impact clinical care and patient outcomes.