AI in healthcare – from bytes to bedside
19 August 2022

1:00pm

–

2:00pm
Abstract
Artificial intelligence (AI), and machine learning (ML) in particular, are set to revolutionise everyday healthcare and improve patient outcomes. But despite the hope and promise, major challenges in design and implementation need to be overcome before AI/ML applications are used and trusted by both clinicians and patients. The attributes of successful applications and the pre-conditions for mainstreaming AI/ML into routine care need to be defined. Data and computer scientists, health managers, IT personnel, researchers, clinicians and patients need to collaborate in forging a collective understanding of AI/ML as it is applied to healthcare. This presentation will illustrate the steps required to take AI/ML applications from in-silico prototypes to effective point-of-care instruments embedded within electronic medical records and imaging software.
Speaker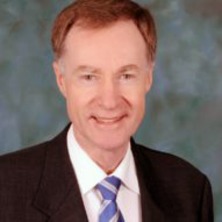 Ian Scott is the Director of Internal Medicine and Clinical Epidemiology at the Princess Alexandra Hospital and a Professor with the Faculty of Medicine. He is a consultant general physician with clinical interests in in health services evaluation and improvement, clinical guidelines, clinical decision-making, evidence-based medicine, quality use of medicines, non-invasive cardiology and older patient care. He currently chairs the Queensland Statewide General Medicine Clinical Network, is the inaugural chair of the Australian Deprescribing Network, and is a founding member of the Australian and New Zealand Affiliate of the US Society to Improve Diagnosis in Medicine (ANZA-SIDM). He is also a member of the Clinical Interventions Advisory Committee of the National Prescribing Service MedicineWise program, the Quality and safety Committee of the Royal Australasian College of Physicians (RACP), the Patient Access Advisory Committee of Queensland Health, and the MBS Review Taskforce for Cardiac Services. He has led multi-site quality improvement collaboratives in acute cardiac care including both hospitals and Divisions of General Practice. He has been involved at senior level on various high-level committees in establishing policies for Queensland Health and/or RACP on electronic discharge summaries, clinical handover, clinical indicators, evaluation of physician performance, chronic disease management, criteria-led discharge, perioperative medicine, medical assessment and planning units, and patient flow through emergency departments. He has published over 230 peer-reviewed articles and is a recipient of several NHMRC and government research grants.  
Host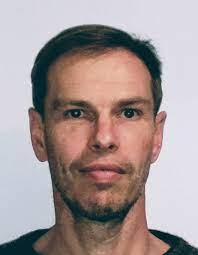 Dr Anton Van Der Vegt is an Advanced QLD Industry Research Fellow with the Centre for Health Services Research at UQ Faculty of Medicine. He trained as a Mechanical Engineer and Computer Scientist at University of Sydney and has worked across Australia, Europe, the US and India, designing, developing and implementing sophisticated software programs for multi-nationals and was co-author to two US patents. Having moved to England in 2001, he worked with several technology firms, including his own, and published a book to support managers in their efforts to transform their organisations through IT. By 2005 he was the Director of Operations for a public Healthcare IT company, with budget responsibility over 100 professional staff performing electronic medical record system implementation across UK hospitals. In 2020 he gained a PhD through The University of Queensland on the application of AI with information retrieval to support clinical decision making. Since then, he has architected and managed two collaboratory projects with Queensland Health to develop an application to support access to their Electronical Medical Record system and an AI sandpit infrastructure to support AI experimentation on patient data. Most recently, he was awarded an Advance Queensland Industry Research Fellowship to pursue research into the development of AI algorithms to identify patients at risk of deteriorating in hospital general wards. He is also a co-investigator on a Queensland Health sepsis prediction project, which is currently underway.
Venue
Via Zoom: https://uqz.zoom.us/j/88684410392