1st Place for HERMU team at QUT's Nudgeathon Competition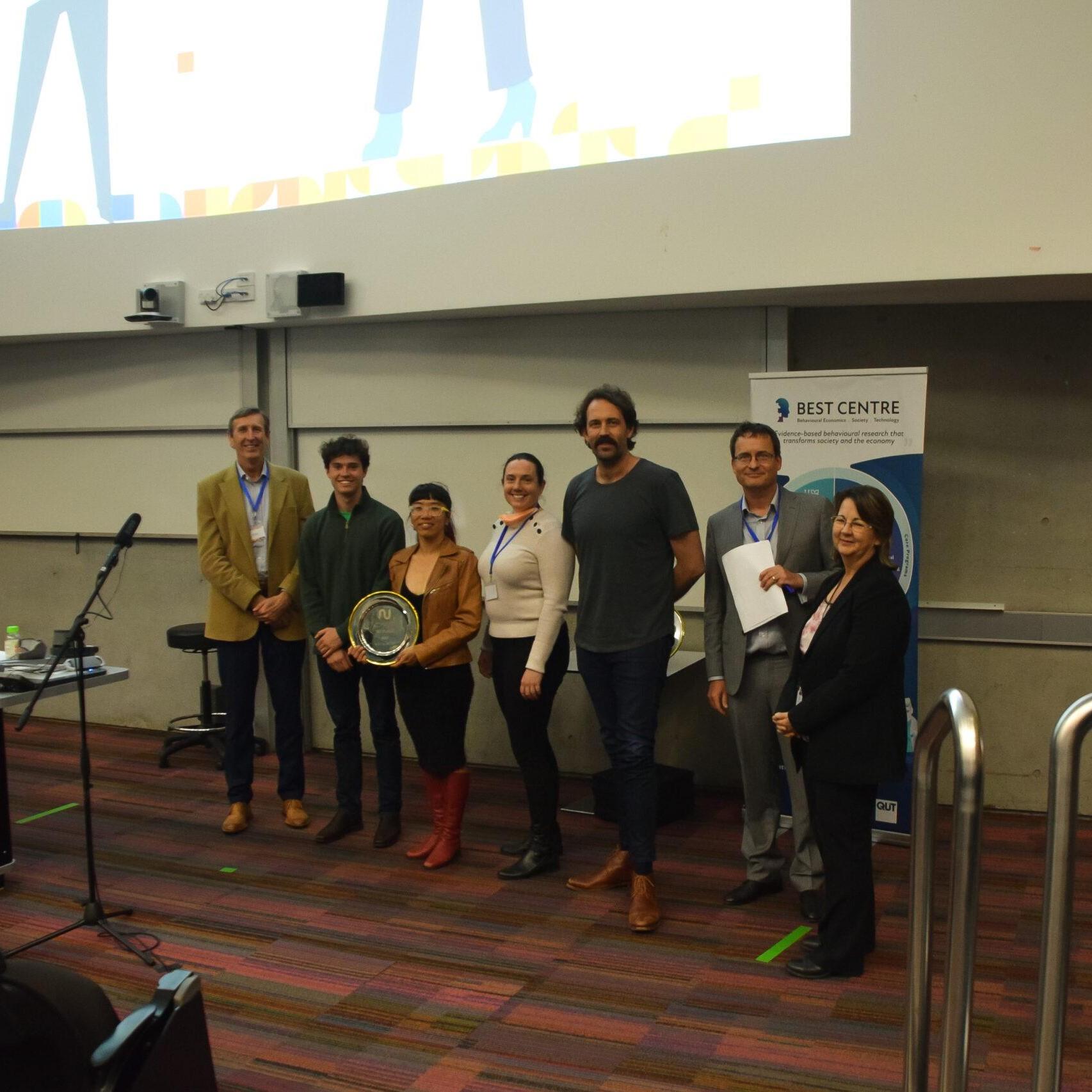 Nudgeathon is a behavioural change competition, in which teams develop solutions to real-life social issues.
BEST were pleased to announce the Queensland Department of Health as the 2021 topic sponsor!
Teams of students, undergraduate and/or postgraduate, as well as teams from government departments, agencies and the private sector from all across Australia to compete in a two and a half-day Nudgeathon.
Using principles of behavioural science, 12 teams worked on a problem brief titled, "Data Access Governance for Health Data" and presented their solutions to a panel of expert judges from academia, Queensland Health and BETA. Winners were announced on day three, with the team from HERMU taking out 1st Place.
The HERMU team was represented by Dr Kim-Huong Nguyen, Chad Wright, Danelle Kenny and Thomas Bizzell.