Research award for better nutrition care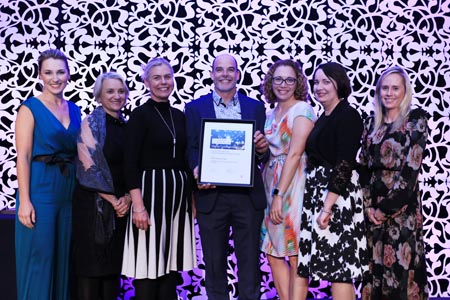 The SIMPLE Research Team was awarded Highly Commended in the Health Services and Implementation Research Award at the 2018 Metro North Research Excellence Awards for their achievements in developing the 'Systematized, Interdisciplinary Malnutrition Program for impLementation and Evaluation' – The SIMPLE Approach to managing malnutrition in hospitals.
UQ Health Economics Research & Modelling Unit's lead health economist, A/Prof Tracy Comans, made a significant contribution to the SIMPLE malnutrition project. The SIMPLE Research Team's work has directly translated into practice, building a body of evidence for cost-neutral improvements in nutrition care for patients. They were able to demonstrate how better nutrition care for patients can be achieved without increased costs to health services.