Despite the challenges of 2020 the Research and Statistical Support Service (RASSS) and Global Substance Use and Mental Health (GSUMH) teams demonstrated their commitment to research excellence with members being recognised with academic awards. 
---
Mr Mark Chatfield, Senior Biostatistician (RASSS) was awarded CHSR Outstanding Mid-Career Researcher for his outstanding contribution to the Centre and Faculty of Medicine.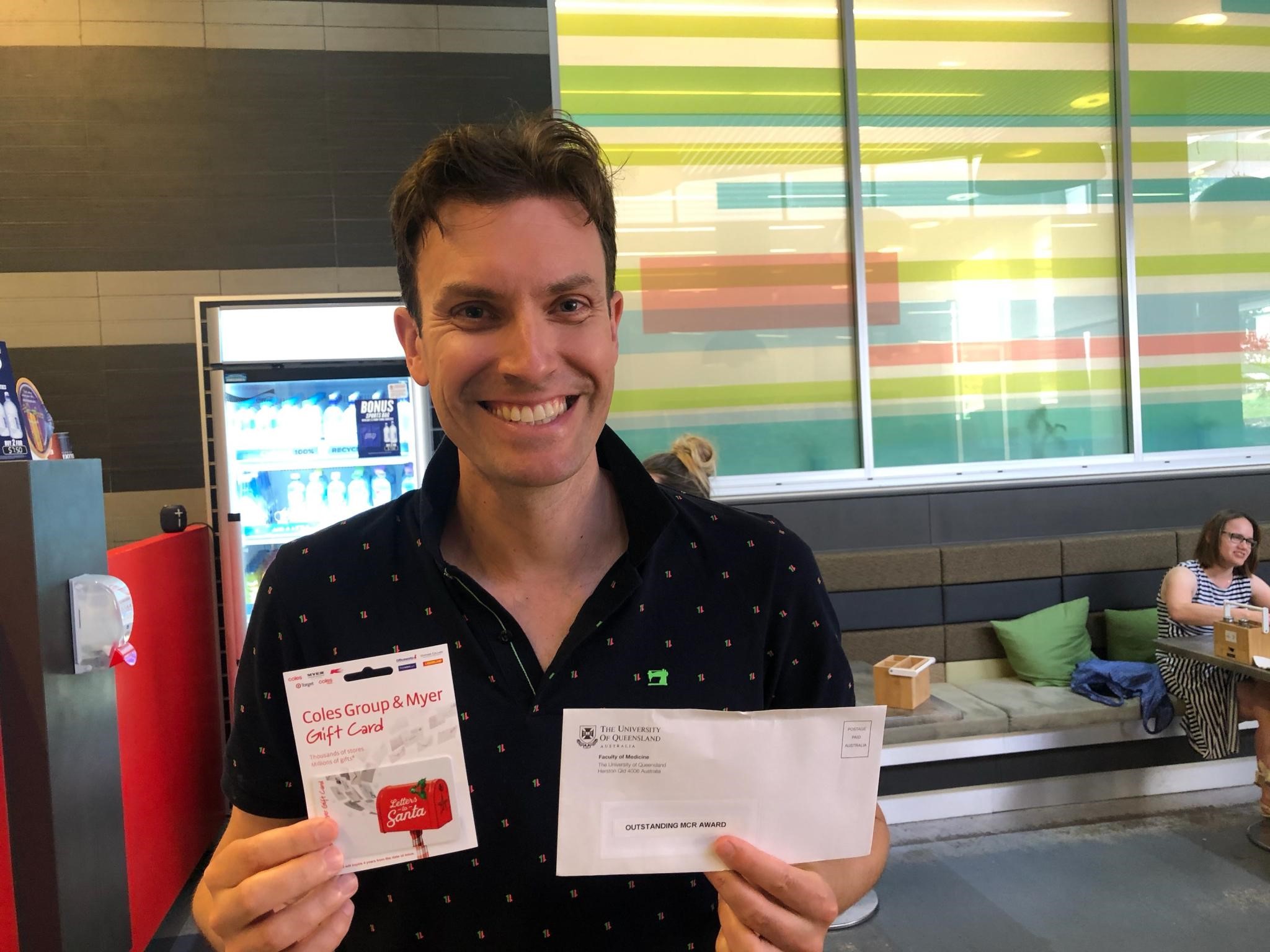 Over the past three years, Mark has supported numerous staff and students across the Centre for all things biostatistics, grant applications and publications. His excellence in biostatistics, his support and engagement with colleagues and commitment to the advancement of research within the Centre was acknowledged with this award. Mark has also made an outstanding contribution and provided rich support to researchers across the Faculty of Medicine through his key role in RASSS. While Mark draws on a breadth of research design and statistical knowledge and experience, his skills when it comes to randomised controlled trials methods and analysis are exemplary.
---
Dr Cheneal Puljevic, Research Fellow (GSUMH) was awarded the Australasian Professional Society on Alcohol and Other Drugs (APSAD)'s Early Career Award for 2020.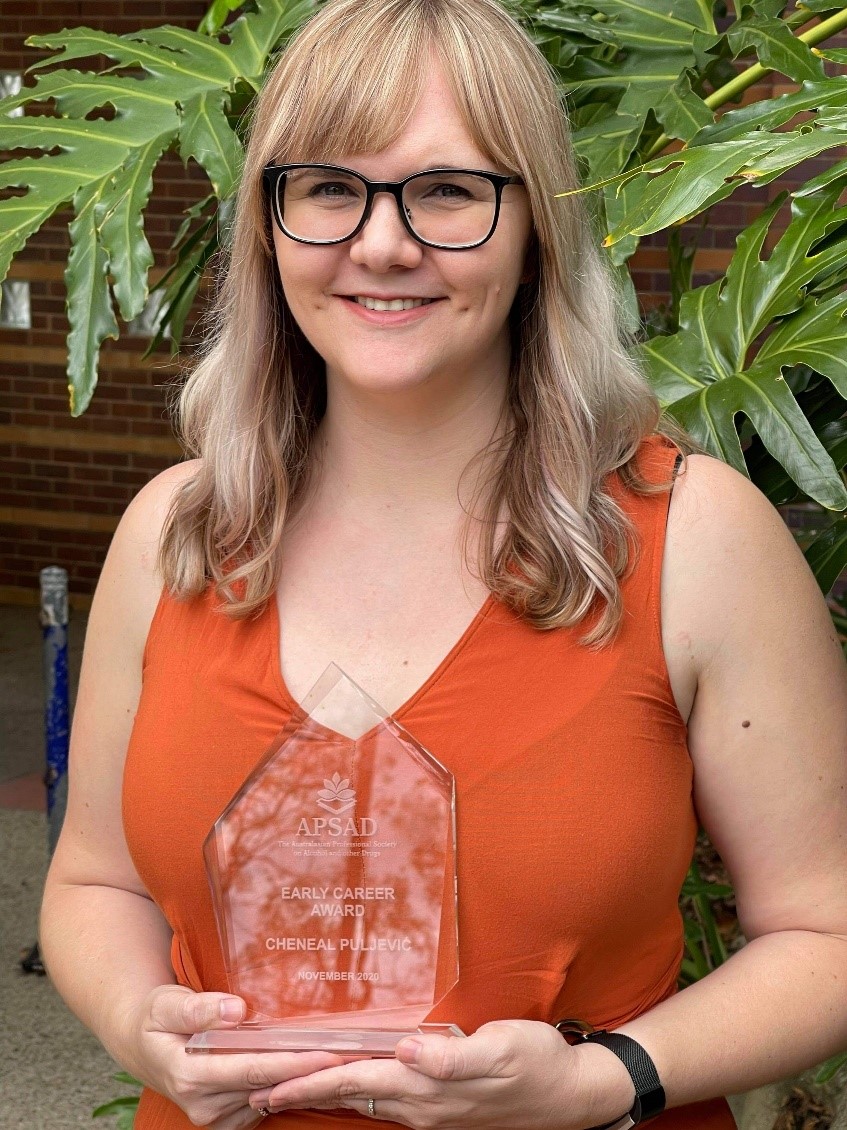 APSAD is the region's leading organisation for professionals involved in the alcohol and other drug field. Cheneal has conducted research on a variety of topics related to substance use, including alcohol-related violence, people who 'cook' their own methamphetamine, Hepatitis C among people released from prison and among Aboriginal and Torres Strait Islander people, cannabis, pre-drinking and e-cigarettes. The majority of her research has focused on tobacco use among people who experience incarceration or homelessness. Among her other research themes, Cheneal is also taking on an exciting new role as the Project Manager of the CRE on Achieving the Tobacco Endgame (CREATE; lead by Associate Professor Coral Gartner). See here for more.
---
Associate Professor Jason Ferris, head of RASSS and program leader of GSUMH, was awarded CHSR Director's Choice Award and Faculty of Medicine Researcher for his outstanding contribution to the Centre and Faculty of Medicine's Academic Leader of the Future Award. Under Jason's leadership, RASSS was also nominated for the Faculty of Medicine's Service Excellence Award.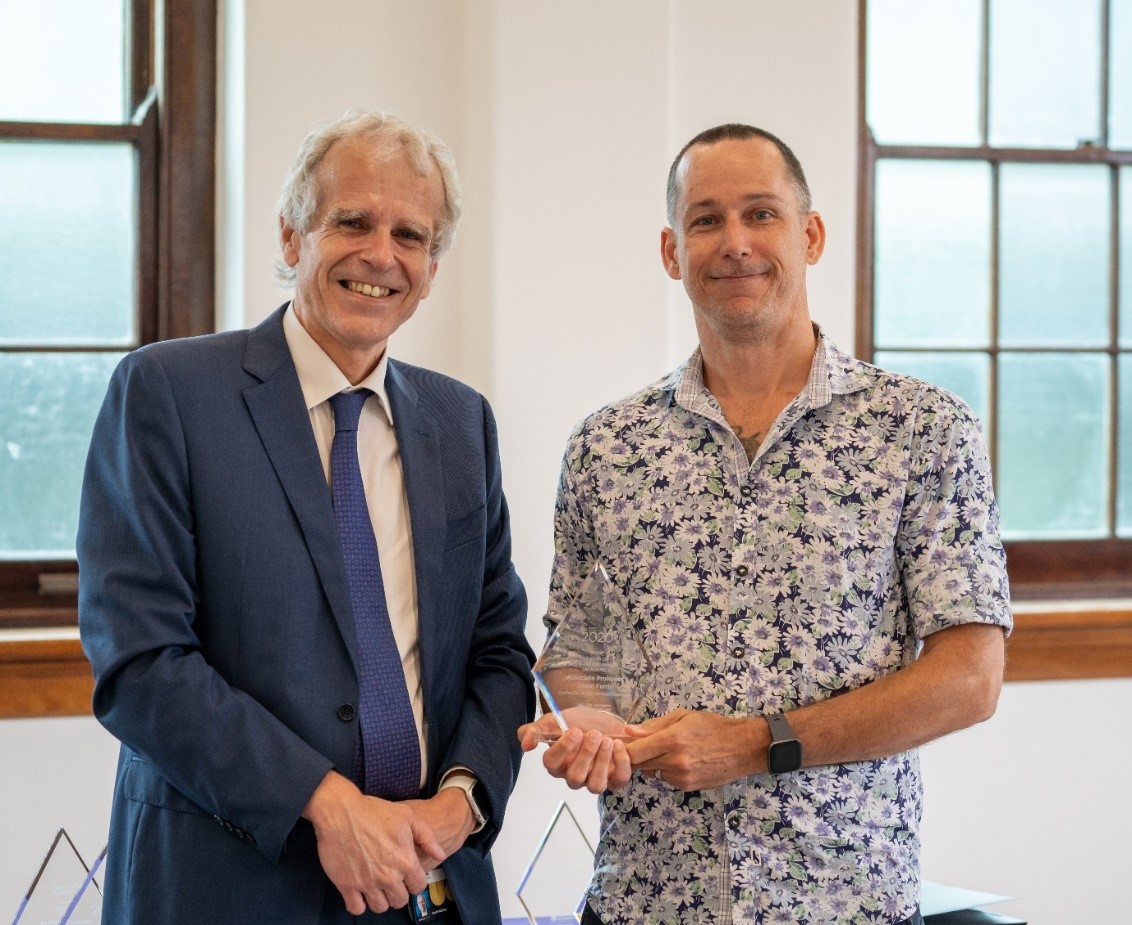 Jason's excellence in service and research represents a major contribution to CHSR, the Faculty of Medicine and the research field of alcohol and drug related harms. In addition to his significant career achievements, Jason was also acknowledged for his generous mentorship, being highly valued by peers. The awards recognised him for not only his personal accomplishments, but also his leadership and dedication towards building the careers of others.