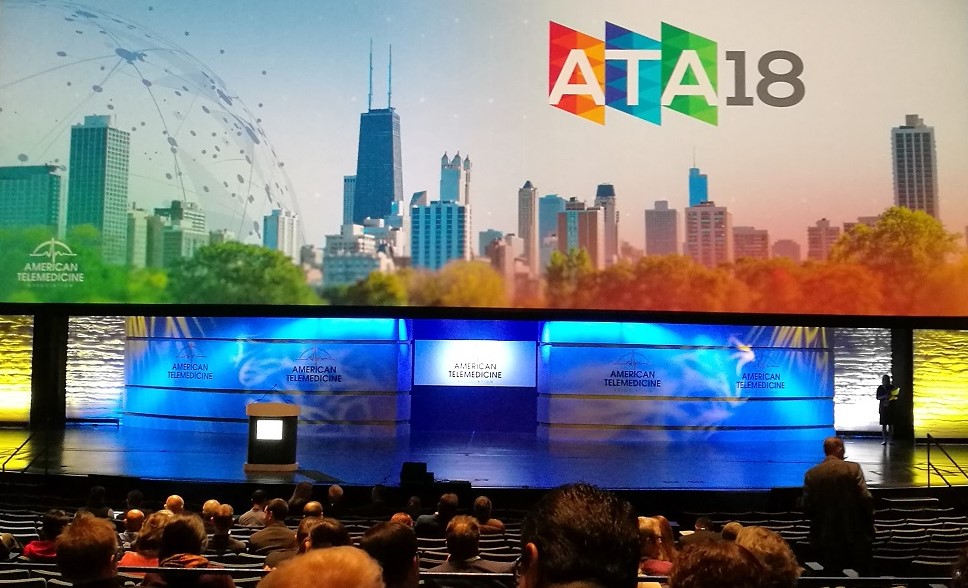 "Designing the Future of Modern Healthcare" was the theme for the 25th annual international ATA18, held in Chicago, Illinois April 29 – May 1.
Hosted by the American Telemedicine Association, ATA18 is the world's largest telehealth innovation event focusing exclusively on telemedicine.
There were over 4000 participants from 35 countries interacting with more than 250 exhibitors showcasing latest trends and emerging technologies helping to transform health care delivery throughout the world.
Professor Anthony Smith Centre for Online Health Director was in Chicago where he heard Dr Andrew R. Watson, incoming President-Elect of the ATA, speak of his vision in telemedicine which included consumer-oriented care focusing on innovation and technology drivers. Professor Peter Yellowlees was congratulated for his outstanding contribution during his presidency.
 Here are some photos for a taste of the conference highlights.