The field of digital health is one of the fastest-growing segments of the health profession. Look closely at any major health service around the world and you will see digital innovation playing a major role. The health sector is shaping, and being shaped by significant waves of digital innovation, disruption, and transformation that will change the sector fundamentally, in both expected and unexpected ways. It is an exciting and important time.
If you are like us, you took a unique professional journey to get to this point. You might have come here from a clinical background where you had a premonition that you needed to get into digital to address issues differently, and at scale. Or you might have come here from a technical, organisational, or economics background when you realised the opportunity that healthcare provides to use your system-thinking skills to tackle some of the most meaningful and challenging problems possible. Whatever your background, you made the right choice in coming here. We will do our best to support you and we are as excited as you are by the opportunities.   
We are a truly interdisciplinary. But while we come from different backgrounds, we have similarly high standards and a shared goal --- to help transform the health sector for the benefit of the citizens we serve.  While we are mindful of our constraints, we are also humbled by the opportunities present in Queensland right now. In particular, there have been changes in various governance groups in the clinical sector that have made digital transformation and evidence-based change increasingly possible. A shared commitment has also developed among many leaders in the university sector and health sector in Queensland to take an interdisciplinary, agile, and evidence-based approach to the digital transformation of care. Such an approach values solutions over siloes, evidence over spin, collaboration over individualism and knowledge sharing over monetisation. We are a group that can really make a difference. 
We are so excited that you can be part of it. Welcome!
UQ Development Fellow
Faculty of Business, Economics and Law
Associate Professor in Digital Health
Faculty of Medicine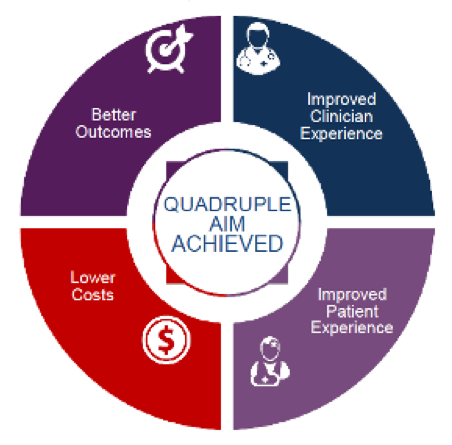 The QDHRN supports the Quadruple Aim to:
Improve patient experience
Improve clinician experience
Improve population health
Lower costs, higher value care
Our governance
The QDHRN operates under a tiered governance system. The Digital Health CRC, The University of Queensland and Queensland Health comprise three unique advisory groups dedicated to project oversight and strategic direction.
Our research
We host clinical and research experts in the following domains:
Artificial intelligence and machine learning
Predictive analytics
Clinical decision support and decision-making
Clinical genomics
Digital prescribing
Clinical data and analytics
Systems transformation
Preventive medicine
Precision public health and precision prevention