We are Queensland's largest digital health research network.
The Queensland Digital Health Research Network (QDHRN) is a flagship collaboration between academia, healthcare and industry. Our purpose is to drive research excellence and a central education platform to support the digital transformation of healthcare, its professions and the industry across Queensland and Australia. Our interdisciplinary experts are dedicated to digitally transforming health in their respective fields.
We are a large-scale Research Group – we have received >$5 million in dedicated, competitive grant funding. The QDHRN is hosted by the Centre for Health Services Research (CHSR), The University of Queensland. The CHSR is based on Level 6, Oral Health Centre, Herston QLD.
"Our vision is a digitally-enabled learning healthcare system for patients and populations"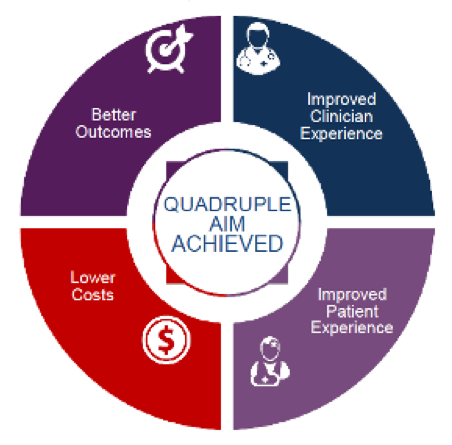 The QDHRN supports the Quadruple Aim to:
Improve patient experience
Improve clinician experience
Improve population health
Lower costs, higher value care
Our governance
The QDHRN operates under a tiered governance system. The Digital Health CRC, The University of Queensland and Queensland Health comprise three unique advisory groups dedicated to project oversight and strategic direction.
Our research
We host clinical and research experts in the following domains:
Artificial intelligence and machine learning
Predictive analytics
Clinical decision support and decision-making
Clinical genomics
Digital prescribing
Clinical data and analytics
Systems transformation
Preventive medicine
Precision public health and precision prevention